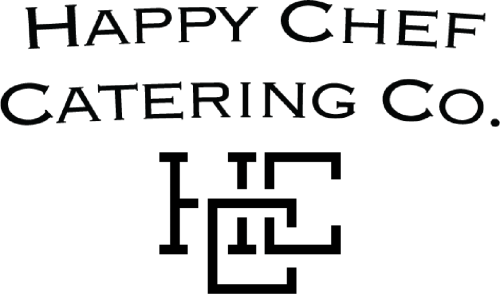 Catering Options for Every Event
Bruschetta, Shrimp Cocktail, Spring Rolls, Scallops, Antipasto, Bacon Wrapped Dates, and countless other morsels to get the meal started!
Prime Rib, Brown Sugar & Sage Pork Loin, Pan Seared Chicken Marsala, Blackened Salmon with Blue Cheese and Walnuts, and beyond .
Our food truck is for special events only! That means that, unlike other food trucks, our menu can be completely customized for your budget and theme. 
Connect with Happy Chef Catering