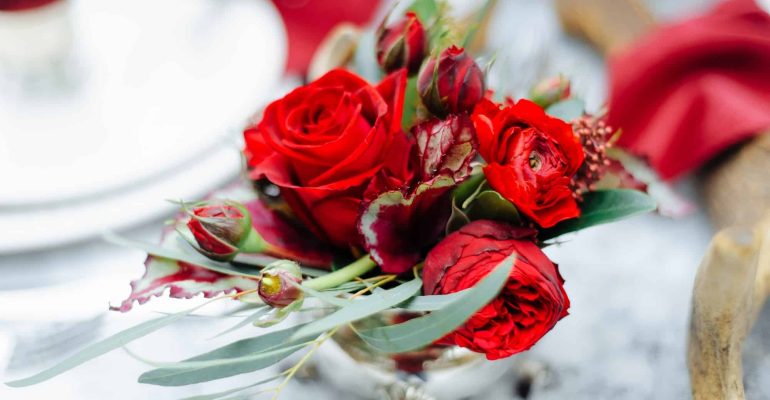 Flowers for a Winter Wedding
Your winter wedding may be chilly, but your bouquets and florals provide a pop of color that brings your color palette to life. Whether you're leaning into the neutral tones or berry reds, there are so many ways to incorporate color into your flowers this winter! 
Seasonal winter wedding flowers include traditional roses, berries, tulips, and lots of greenery. For an even more icy vibe, you can incorporate pine cones, snowberries, clementines, or sprigs of evergreen. 
An all-white bouquet matched with icy greenery can be the perfect nod to winter. Choose big blooms with eucalyptus to create a dreamy contrast that reflects the snowy season outside.

Whether you opt for a monochromatic theme or bursts of various shades, let your florals act as an accessory and reiterate your theme. You can add in feathers or other non-floral elements for extra personality. For a cozy accent, you can wrap your blooms in velvet or jewel-toned chiffon ribbons.