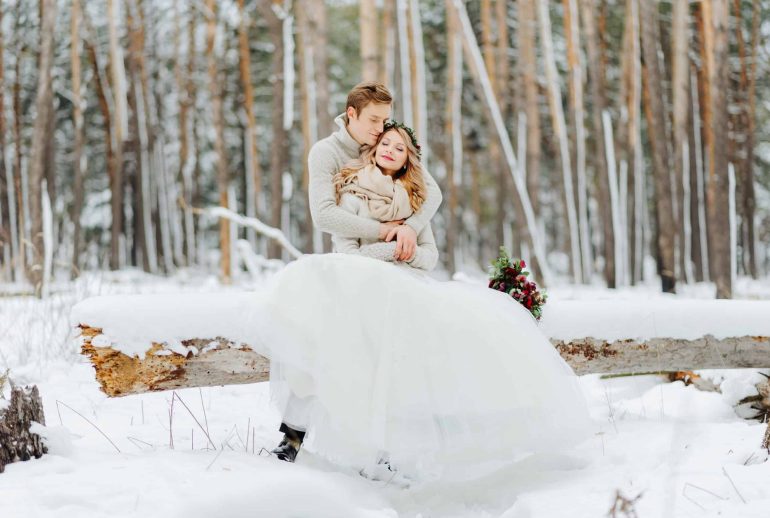 Perfect Winter Wedding Photos
When it comes to winter weddings, especially in the Midwest, we can't always guarantee the weather. While we can't necessarily count on an icy wonderland with a backdrop of billowing snow, winter brings new backdrops and dreamy lighting that will capture your love story with ease. To make the most of wedding photos in the cold (an unpredictable) weather, we've got a few ideas for you!

As you brave the outdoors, don't be afraid to layer on the winter accessories! Fur wraps and hats, leather gloves, blankets, and wool coats all photograph beautifully, while keeping you nice and toasty in the snow.
Wrap each other tight, lean in, and be as close as you can. You can rest into each other, hold tight, and forget the world for just a moment.
Cold weather is the perfect backdrop for a magical, memorable kiss.
Have your photographer shoot through the venue (or car) window. You and your love can cuddle up inside with the winter landscape reflecting around you. This is a great way to show off the outdoors and adds some depth to the photos.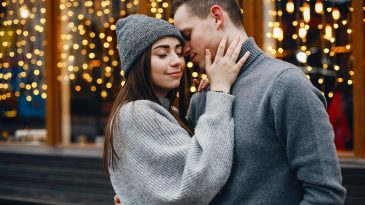 While you're inside, grab a cup of hot cocoa (or a glass of champagne) and snuggle your beau. If the venue has a fireplace, capture some intimate lifestyle portraits. This is a great way for you and your new spouse to steal some time away and connect on a personal level despite the craziness of your wedding day.
Don't be afraid to take your love story outside and embrace the icy elements this winter! You won't regret it, and the photos will be memories you cherish forever.